St. Baldrick's Hoboken:
Kick Kids' Cancer & Celebrate Life
Kick Kids' Cancer & Celebrate Life! Jim O'Brien and his team are hosting a St. Baldrick's event on March 11 in Hoboken. Keep the fundraising efforts going by supporting their effort by ordering wine!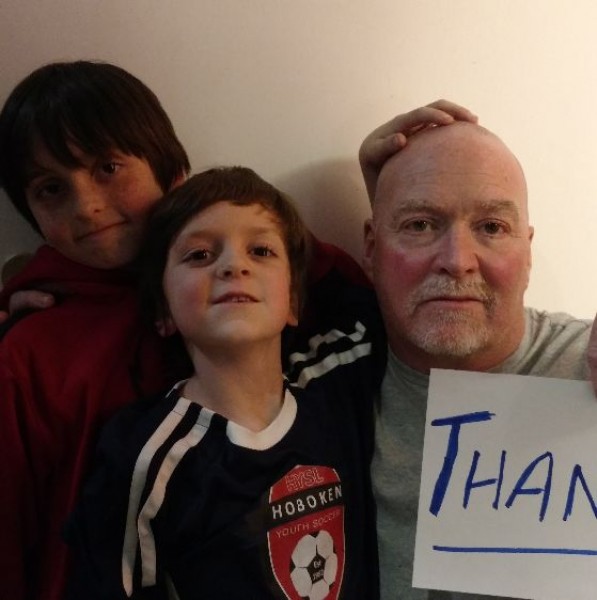 Be a hero for kids with cancer! Join us on March 11 for our St. Baldrick's event in Hoboken at Mulligan's Pub (159 First St.) from 3-6pm. Whether you decide to shave your head, volunteer, or donate, we hope you'll be a part of the excitement!
We have established this Grapeful order site to supplement our fundraising efforts and continue on past the event. 20% of every bottle sold through this site will be directed to St. Baldrick's. You can order great wine and feel good knowing that a portion of each bottle will be going to support this most worthy cause.
The St. Baldrick's Foundation is a volunteer-powered charity that funds more in childhood cancer research grants than any organization except the U.S. government. Get involved and you'll be giving hope to infants, children, teens and young adults fighting childhood cancers!
Again, this site will stay open well after the last hairs have fallen from our shave event! Make sure to keep coming back here to fulfill you wine needs and Kick Kids' Cancer!
Cheers!
St. Baldrick's Hoboken
Winery: Deerfield Ranch (Sonoma, CA)
* Shipping and sales tax apply. Shipping charges are range-based on shipping destination and are as follows:
1-5 bottles ($15-25), 6-11 bottles ($16-35) and 12+ bottles ($26-45).
St. Baldrick's Hoboken:
Kick Kids' Cancer & Celebrate Life
Client:
St. Baldrick's Hoboken