The Madison Rose Heart Project
The Madison Rose Heart Project is a 501c3 non-profit foundation supporting the CHD community. We raise CHD awareness and funds to give back in honor of our heart angel, Madison Rose.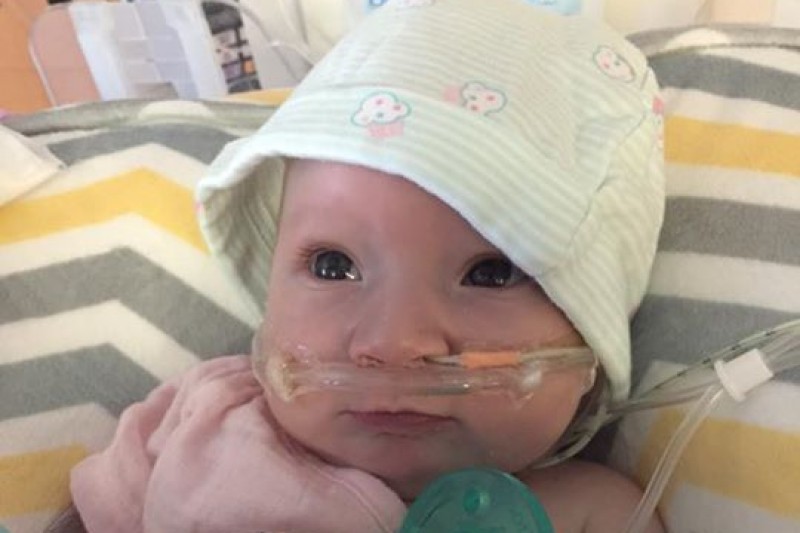 Our first baby, Madison Rose, was diagnosed at our 20-week ultrasound with the CHD, HRHS (Hypoplastic Right Heart Syndrome). The doctors remained positive and Madison was born on June 17, 2016, at Morgan Stanley Children's Hospital at NY Presbyterian. Following her first open heart surgery almost two weeks after birth, she was listed for heart transplant.
Madison was one day shy of her 12-week birthday when she passed away suddenly on September 8, 2016, and sadly never left the NICU while waiting for her new heart. She fought hard and went through more than most people will ever go through in their lifetime during those 2 1/2 months: one open heart surgery, 1 cath procedure in addition to countless other procedures, picclines, IVs, ARTlines, echos, EKGs, blood transfusions and daily bloodwork.
An inspiration for all, we miss Madison so much but carry her with us every day in our hearts. We continue to honor Madison and create CHD Awareness with our Madison Strong fundraising, Miracles for Madison Go Fund Me Page and now our new non-profit foundation called "The Madison Rose Heart Project."
The Madison Rose Heart Project has partnered with Grapeful to establish this site. As a result of every order, 20% of each bottle purchased goes directly to CHD Awareness while you are able to enjoy fantastic wine. Make sure to keep coming back to fulfill your wine needs and please share with your family and friends.
Thank you for the love and support in honoring Madison and helping the CHD community!
Cheers!
Stephanie & Matt Cohen
For more information, keep up with the Madison Rose Heart Project on the following:
Facebook:  @themadisonroseheartproject
Twitter: @MadisonRoseProj
Instagram: @madisonroseheartproject
The Madison Rose Heart Project
Winery: Deerfield Ranch (Sonoma, CA)
Winery: Highway 12 (Sonoma, CA)
* Shipping and sales tax apply. Shipping charges are range-based on shipping destination and are as follows:
1-5 bottles ($15-25), 6-11 bottles ($16-35) and 12+ bottles ($26-45)
Group shipping available to Hoboken, NJ
The Madison Rose Heart Project
Client:
The Madison Rose Heart Project