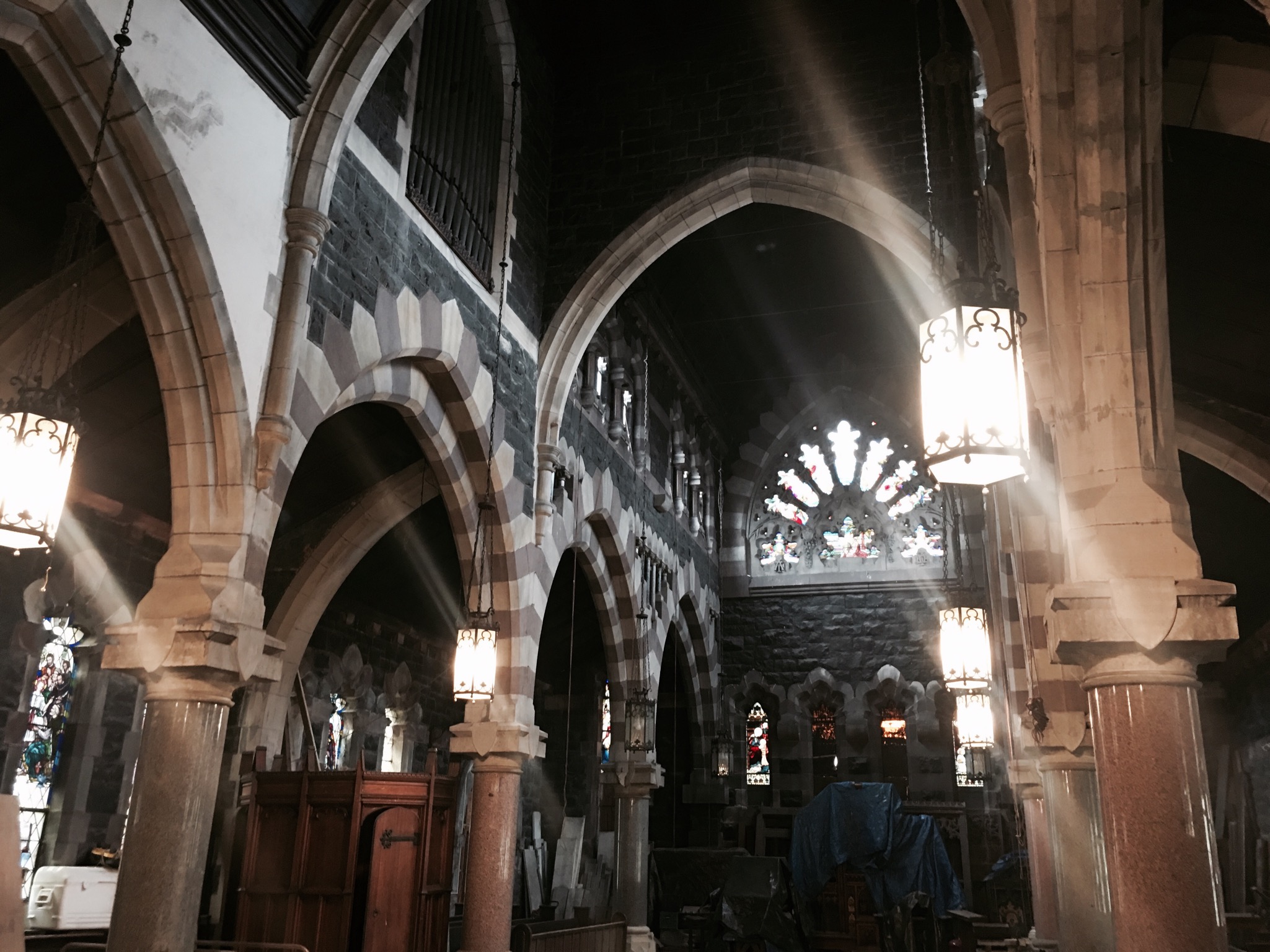 Friends of Holy Innocents
Friends of Holy Innocents are working toward the restoration of the Church of the Holy Innocents in Hoboken, NJ. Named to the National Register of Historic Places in 1977, this incredible building is only used sporadically due to its current condition. Once renovated, the Friends of Holy Innocents plan to turn the space into a community hall, which could potentially host an indoor market, music events, weddings or parties.
15% of each bottle purchased will go directly toward the church's restoration fund. Wines can be ordered online or at the Midtown Market (Rummage & Ruffage) every Saturday through September. Wine pick up will be at Rummage & Ruffage. You will be notified when your purchased wine has been delivered and is ready for pick up.
Your purchase can be a single-order or be reoccurring (there is no commitment).  We will feature different vineyards throughout the year – offering a chance to donate to Holy Innocents year round!
Friends of Holy Innocents Wine Club
Winery: Deerfield Ranch (Sonoma, CA)
Winery: Highway 12 (Sonoma, CA)
* Shipping and sales tax apply. Shipping charges are range-based on shipping destination and are as follows:
1-5 bottles ($15-25), 6-11 bottles ($16-35) and 12+ bottles ($26-45).
Friends of Holy Innocents
Client:
Friends of Holy Innocents (Hoboken, NJ)